Why Birmingham is a great place to work (and play!)
By: Lee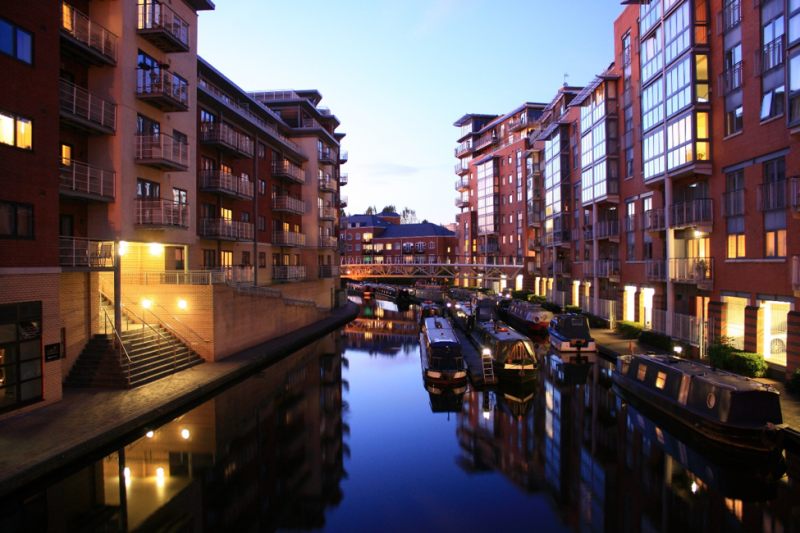 We may sound biased, but as the UK's second city, Birmingham is awash with greatness.
Rising from an industrial wilderness to a thriving city, investment in Birmingham has helped to catapult it to new heights.
Now the base for many large organisations, the city employs thousands of workers in a whole range of sectors. So what makes Birmingham so great?
Large, open spaces
Eat your heart out, New York. With 571 parks dotted around the city, Birmingham is as leafy as they come. a
With Cannon Hill Park, Waseley Hills and Kings Heath all providing a quiet respite from the city, you'll never find yourself struggling to breathe!
Shops, shops, shops
The Bullring may be one of the most iconic buildings in the city from the outside, but inside it delivers too.
Full of high street shops that keep spenders busy all day, there's something to suit all tastes and budgets.
Outside the centre, you'll also be spoilt for choice with large department stores and quirky independent shops just waiting to be explored.
Leisure time choices
If you're looking for a city with a great nightlife, Birmingham will not disappoint.
Chain restaurants and bars mixed with local eateries and watering holes make the city pop as the day ends.
Whether you're after a classy cocktail and a Michelin-starred meal, or a cheap and cheerful pub with great grub and a local feel, Birmingham provides it all!
Culture vultures are happy
Museums, galleries, places of worship – you name it, Birmingham has got it. The city prides itself on its cultural feel and varied history – which is all detailed in any of its historic buildings.
Big companies are flocking to the city
For those looking for work, you're in luck. The city has attracted some huge names recently thanks to its central location and easy access to London and Manchester.
What's more, new offices are popping up all over the city. So if your dream company isn't here yet, it could well be on its way!
Eastside Locks regeneration
This £450 million canal side regeneration scheme has been dubbed "the most exciting and important city centre regeneration scheme in Europe".
Set to transform a 13-acre site into swish apartments and a 175 room hotel, as well as shops, restaurants and bars, the site will extend the city out and make it feel infinitely more cosmopolitan.
Guess what? The old Typhoo building will also be re-opened!
A penny for your thoughts...
Why do you think Birmingham is great? Let us know in the comments below!
If all this reading has given you an appetite, click here to find out how Swoope can help you do more with your lunch break!