Things to do in Birmingham on your lunch hour
By: Lee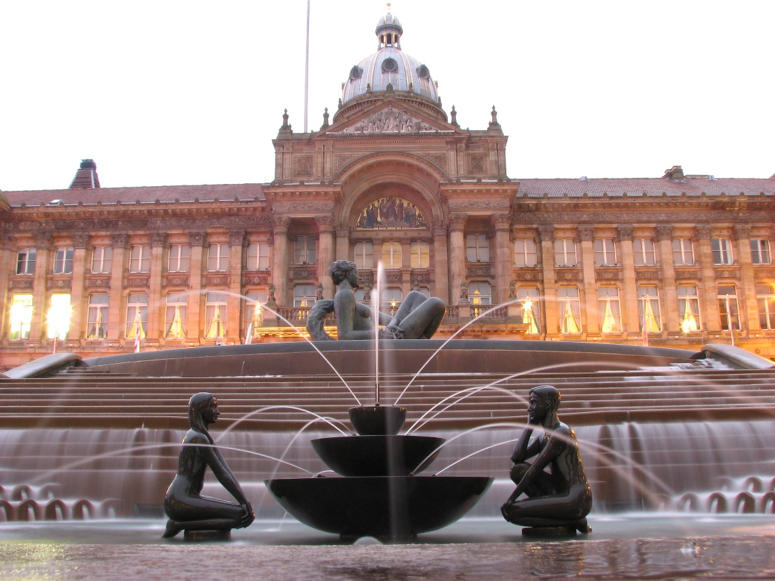 I think we can all agree that Birmingham is a great place to work. But with such busy lives, it can be hard to really appreciate it for what it is; a bustling city full of culture, open green spaces and some of the best shopping in the world.
So with this in mind, we thought we'd give you some inspiration for making the most of your lunch break in this fabulous city.
See the city by water
With more miles of canal than Venice, it's time to make the most of Birmingham's history of water with a short canal cruise.
There are plenty of companies just waiting to whisk you along the water and explore all that Birmingham has to offer, providing views of the city from any one of its impressive waterways.
These cruises are short and sweet – but could even ignite your love of the water.
Get engrossed in heritage
With a rich history and as the UK's second city, Birmingham boasts a myriad of art galleries and museums dotted around.
Birmingham Museum and Art Gallery and the Museum of the Jewellery Quarter are both perfect for passing the time on a rainy day.
Spending your lunch break investigating history and gazing into some of the finest artwork ever produced will leave you refreshed and ready for the afternoon.
Be at one with nature
The city has some fantastic outdoor areas and parks to explore. Lickey Hills Country Park and Cannon Hill Park are both the proud recipients of Certificates of Excellence from TripAdvisor thanks to their open, rural feel.
The ideal setting to stroll around on a brisk winter's day, as well as a long summer lunch, the parks offer respite from the busy centre and an idyllic place to sit and eat lunch and gather thoughts.
Take a trip into religion
A cultural hub, Birmingham has a number of sacred and religious sites adorning the city. A real point of interest for those who aren't religious as well – as those who are – the sites offer a glimpse into other cultures and days gone by.
St. Paul's Church, St. Philip's Cathedral and the Orthodox Cathedral of the Dormition all offer visitors much more than meets the eye.
What do you get up to on your lunch break?
Of course, in order to enjoy all this fabulous city of ours has to offer, you'll need to make sure you can get your lunch in a hurry.
Download the Swoope app and cut down on time wasted queuing for your lunch!