WE'RE HIRING: SALES & MARKETING ROLES
By: Lee
Since our launch earlier this year, Swoopos and the Swoope App has been taking Birmingham by storm. We've been experiencing amazing growth over the past few months, and we are now looking for Marketing and Sales professionals to join our team.
We are looking for individuals that match the ethos of this forward-thinking, innovative and dynamic tech start-up based in Birmingham CBD.
Our current team takes pride in our 'can do' attitude and anyone who joins us must be prepared to roll up their sleeves and work hard.
Are you our next sales star? Or marketing magician?
Sales, Sales, Sales
Do you have a passion for sales? We are currently looking for full-time sales staff to work with new and existing venues around Birmingham and drive the growth across the region – and beyond.
You will need to be driven, a team player, and results-focussed.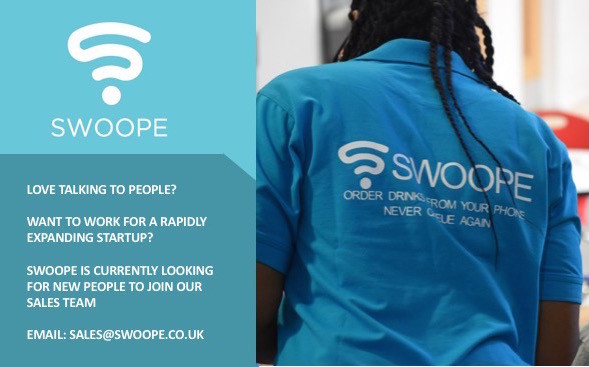 Marketing Guru
If you love marketing and are ready to create a new strategy to lead us forward, then this could be the role for you. From short-term projects, to day-to-day marketing tasks, you will need to lead from the front.
This full-time role will need someone motivated, confident, and able to work with little supervision.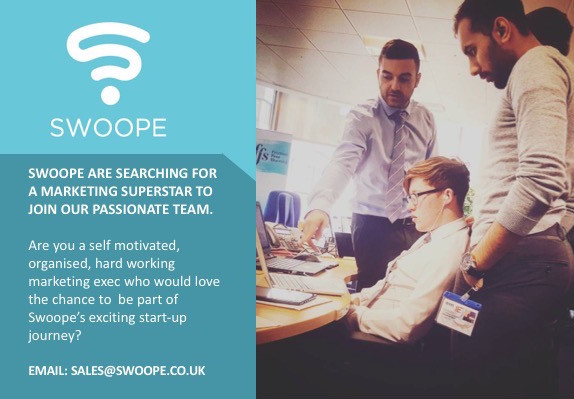 Want to apply?
Interested individuals can send CVs to sales@swoope.co.uk