HAVE YOU MET… WRAPLAB
By: Lee
A relatively new lunchtime option in Birmingham, WrapLab has already become a firm favourite with its regulars. If you often lack inspiration when it comes to choosing the fillings for your wraps, then this is the place to head for some fresh and exciting ideas.
Family-run, the brains behind WrapLab are passionate about bring healthy, tasty wraps, with a heavy sprinkle of innovation. However, if you think you have what it takes to create a tastier wrap option then you can also build your own.
Found in the Birmingham hotspot, The Western Arcade, the locally sourced ingredients are freshly prepared each and every morning. Even all the sauces are their own secret recipes created by their own secret chefs!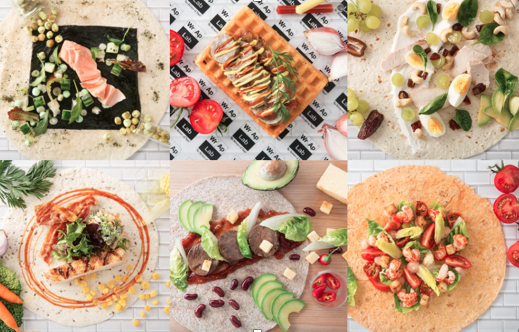 Priding itself on being a healthy fast food option for your lunchtime, there are low-fat (but high taste!) options for those looking for something nourishing and nutritious.
Some of the more interesting options include the Hot Dog Experiment (Leek Sausages / Mustard Mayonnaise / Tomato Relish / Lyonnaise Onions / on a waffle), Beefed-Up Tex Mex (Braised Beef / Sliced Avocado / Chilli Beans / Smoked Applewood Cheese / Gem Lettuce / on a wholemeal wrap), and Never Better Feta (Feta / Quinoa and Shallot / Pine Nuts / Kidney Beans / Spinach Leaf / on a tomato wrap).
There is even a great breakfast option with bacon, tomato relish, sliced egg, and feta cheese combined to create the Brainy Breakfast.
However, if you like the flavours but don't want to wrap them up, WrapLab has recently launched new salad boxes.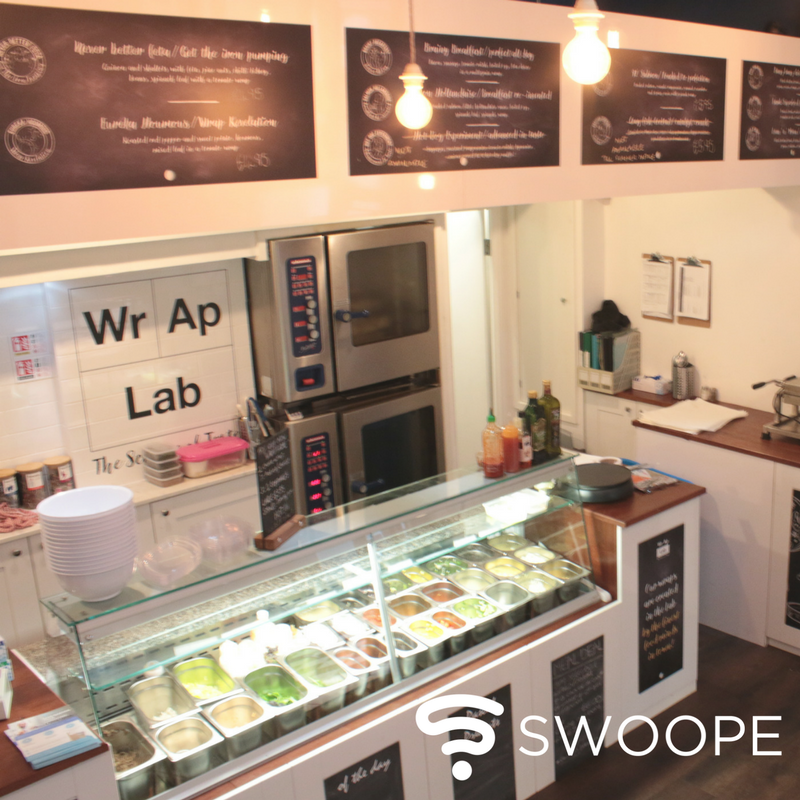 Luckily, for all Swoope App users, the exclusive deal enables them to try one of these delicious wraps for only £3.95 (usual price £5.95) so when you go to preorder, make sure you check out the deals sections first.
Want to know more about WrapLab?
Great Western Arcade
Colmore Row, Birmingham B2 5HU
www.wraplab.co.uk